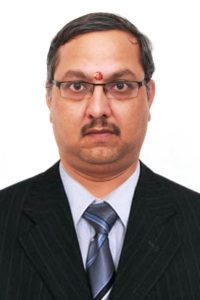 AssuredGain provides financial planning, portfolio management and wealth management services for individuals and their families.   We offer unbiased fee based financial advice across all financial products and goals. The advice is customized to each client's goals and risk appetite.
AssuredGain is promoted by Mr. Narendar Kumar who has over 8 years experience in various areas encompassing financial markets, products, advice and training.  Narendar is Certified Personal Financial Advisor (CPFA) .  He is also NSE Certified Market Professional(NCMP).   Narendar also regularly writes guest post for Marketcalls.
Why are we different?
As we charge fees from clients, we are not dependent on commissions/ brokerages for our revenues unlike the agents and banks. We would never act as sales agents for any financial institution and recommend unwanted products for getting higher commissions/brokerages.
Our investment advisory philosophy is built on maintaining long term relationships – not only between us and our clients, but also between our clients and the financial markets.  Our approach is based on identifying the key financial issues that concern you most. With several years experience of financial services and tax planning we can provide the most appropriate financial solution to need your specific requirements.
What you get:
A candid assessment of your financial situation
Goal setting guidance
A customized cash-flow money map based on your goals, priorities, and resources
Banking, cash management, and emergency fund recommendations
Debt, savings, and/or spending recommendations
Insurance and risk management advice
Specific investing instructions that you can easily follow using low-cost, no-load index funds
Access to financial advice or counseling appointments, as-needed, via Skype or telephone
Email reminders to schedule annual checkups.
What I don't do:
Solve all of your financial concerns in a single meeting
Predict the future or beat the market
Mass-produce huge, multi-page, multi-section, bound and tabbed financial plans
Manage accounts for you
Accounting or income tax preparation
Provide legal advice
Judge or berate you for any of your financial decisions.
[contact-form-7 404 "Not Found"]