Are you confused in choosing between HDFC's sanchay Plus and LIC's Jeevan Labh
Note: All calculation data are taken from official website of HDFC and LIC.
Pros and cons of HDFC Life Sanchay Plus
HDFC Life Sanchay Plus
Payout is paid in installment basis every year from 12th to 21st year. No payout after this.
Insurance cover is constant and not increasing as in LIC.
Insurance cover only for first 10 years but policy term is 21 years.
IRR is 7% and similar to LIC.
HDFC is private and does not have sovereign guarantee as in LIC.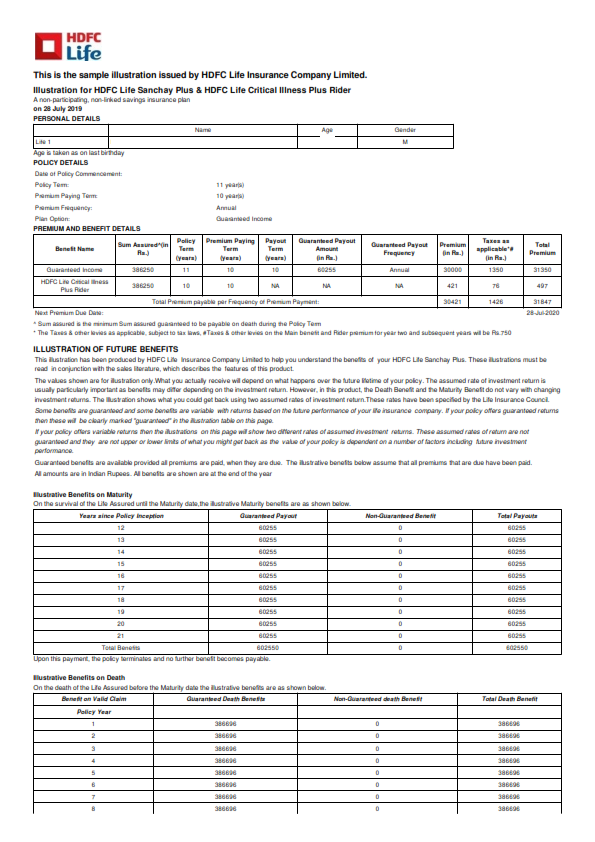 Pros and cons of LIC's Jeevan Labh
LIC Jeevan Labh
Payout after 16 years in lump sum and total term is shorter than HDFC.
Increasing insurance cover is biggest advantage which is not available in HDFC.
Insurance cover during complete policy term of 16 years. i.e. 60% higher term than HDFC.
IRR on par with HDFC.
Sovereign Guarantee and backed by Govt of India.
Based on the above data it's clear that LIC has much greater edge over HDFC.